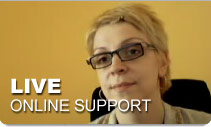 You have to be logged in to watch this movie!




Eagle Vs Shark

Category: Travel & Places

/

Nature Release Date:

01/01/70

Directed by:

Maxwell Barber

Genres: Family

,

Fantasy

,

Starring: Cost:

$64.00 - one time payment

Synopsis:

A wry comedy that chronicles the quirky romance of two awkward misfits, Lily (Loren Horsley), a shy fast-food restaurant cashier, and her crush, Jarrod (Jemaine Clement, HBO's One Night Stand: the Fight of the Conchords), an electronic store clerk. On the day Lily gets fired from her job at Meaty Boy, she musters up the courage to attend Jarrod's annual "come as your favorite animal" costume party. The dressy affair sparks the beginnings of a romance as well as a small journey for the pair to Jarrod's quiet hometown.