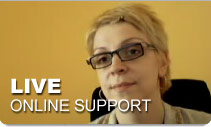 You have to be logged in to watch this movie!




The Devil's Own

Category: Entertaiment

/

Movies & Television Release Date:

02/02/08

Directed by:

Stephane Berry

Genres: Crime

,

Drama

,

Starring: Arnold Van Anjelinah Armando Bene Bectonesa Cost:

$14.45 / minute

Synopsis:

One man trapped by destiny, and another bound by duty. They're about to discover what they're willing to fight, and to die for. They come from different worlds. They fight for different causes. Now, two men from opposite sides of the law are about to go to war.