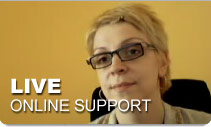 You have to be logged in to watch this movie!




Untraceable

Category: Entertaiment

/

Movies & Television Release Date:

09/10/08

Directed by:

test

Genres: Adventure

,

Crime

,

Thriler

,

Starring: Josh Guia Guido Gustavo Cost:

$9.89 - one time payment

Synopsis:

A secret service agent, Jennifer Marsh, gets caught in a very personal and deadly cat-and-mouse game with a serial killer who knows that people (being what they are - both curious and drawn to the dark side of things) will log onto an "untraceable" website where he conducts violent and painful murders LIVE on the net. The more people who log on and enter the website, the quicker and more violently the victim dies.