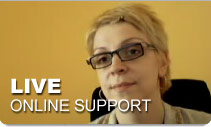 You have to be logged in to watch this movie!




Boarding Gate

Category: Entertaiment

/

Movies & Television Release Date:

11/06/07

Directed by:

Olivier Assayas

Genres: Adventure

,

Drama

,

Romance

,

Starring: Jonny Deep Cypher Cost:

$31.00 - one time payment

Synopsis:

Asia Argento plays sexy ex-prostitute Sandra, who is forced to flee London after a steamy S&M encounter with a debt ridden ex-lover (Michael Madsen) ends in violence. Fleeing to Hong Kong in search of a fresh start, she becomes involved with an attractive young couple, Lester (Carl Ng) and Sue (Kelly Lin), who promise to help her obtain papers and money. But nothing turns out as expected for Sandra, and she finds herself trapped in a sordid game of manipulation.