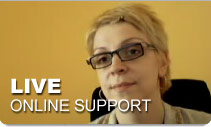 Eyepartner is not just a name it´s a true partnership centered around one goal - to be the best at what we do. Our offices are located in Marathon, Florida USA and Iasi, Romania. Eye Partner offers an array of development services from custom programming in Flash, PHP transcript, action script and JavaScript, and many other languages.
The Eyepartner Development Team Offers:
Full time and part time programming staff assignments
Competitive offshore programming rates
Customized software development (utilizing the latest code control CVS techniques)
Adobe Certified Professionals
AIR (Adobe Integrated Runtime) development
Flex Data Services
JAVA Server
Artificial Intelligence development
Advanced design in flash for web or print
3D Rendering
Project management
HR Permanent staff placement
Online support via instant messenger trouble tickets and Video Support Chat
Server Management specializing deployment of Linux / Windows including Virtualization, MySQL, Apache, Flash Media Server, Monster Encoding and FMS Load Balancing Solutions.
We are the creators of successful turnkey rich media software solutions you will find on this site. We offer toolsets for Streaming LIVE and Video On Demand pay-per-view community projects. To date we have installed over 150 enterprise solutions using our technologies. Questions or have a new idea for your next project? Please let us know if we can assist in your project large or small. Let us know if you need part or full time permanent placement of rich media professionals for your company.